Why a Demo Package?
To prepare for your VoiceOver Demo, we'll be focusing on your personal branding. We'll choose pieces that showcase your strengths and highlight your goals as a VoiceOver Artist. By doing so, you'll be communicating to your agent what kind of work you want to be doing, what kind of work you're right for, and START BOOKING.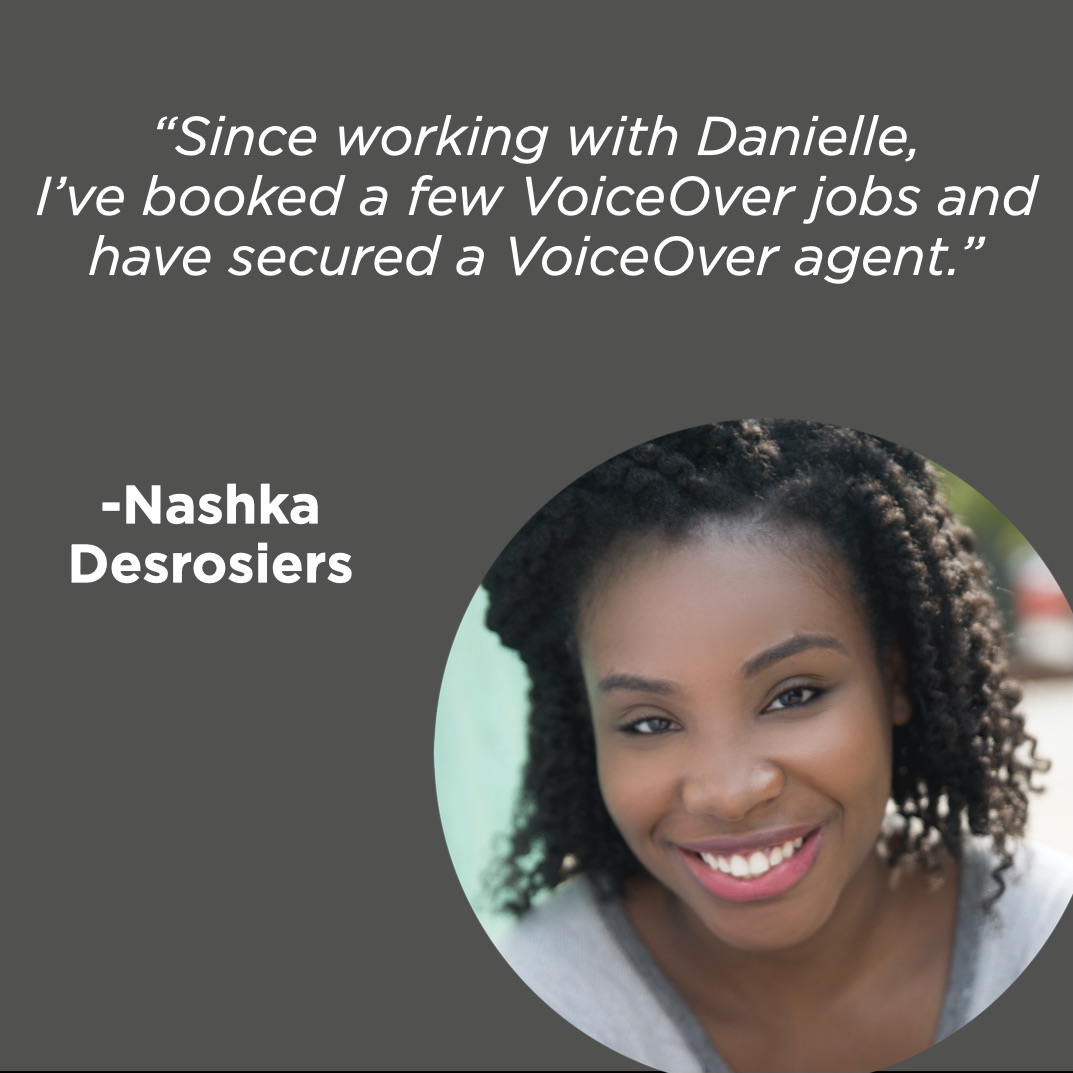 Step Forward in Your Career
The Demo Package is designed with strategy in mind. With clear intention and specific copy selection, clients can easily articulate their brand type to their agents. This results in better auditions and better chances of booking.
Your VoiceOver Demo advertises YOU.
Receive guidance to establish your brand, showcase your skills, and create a well-rounded, professionally produced VoiceOver Demo.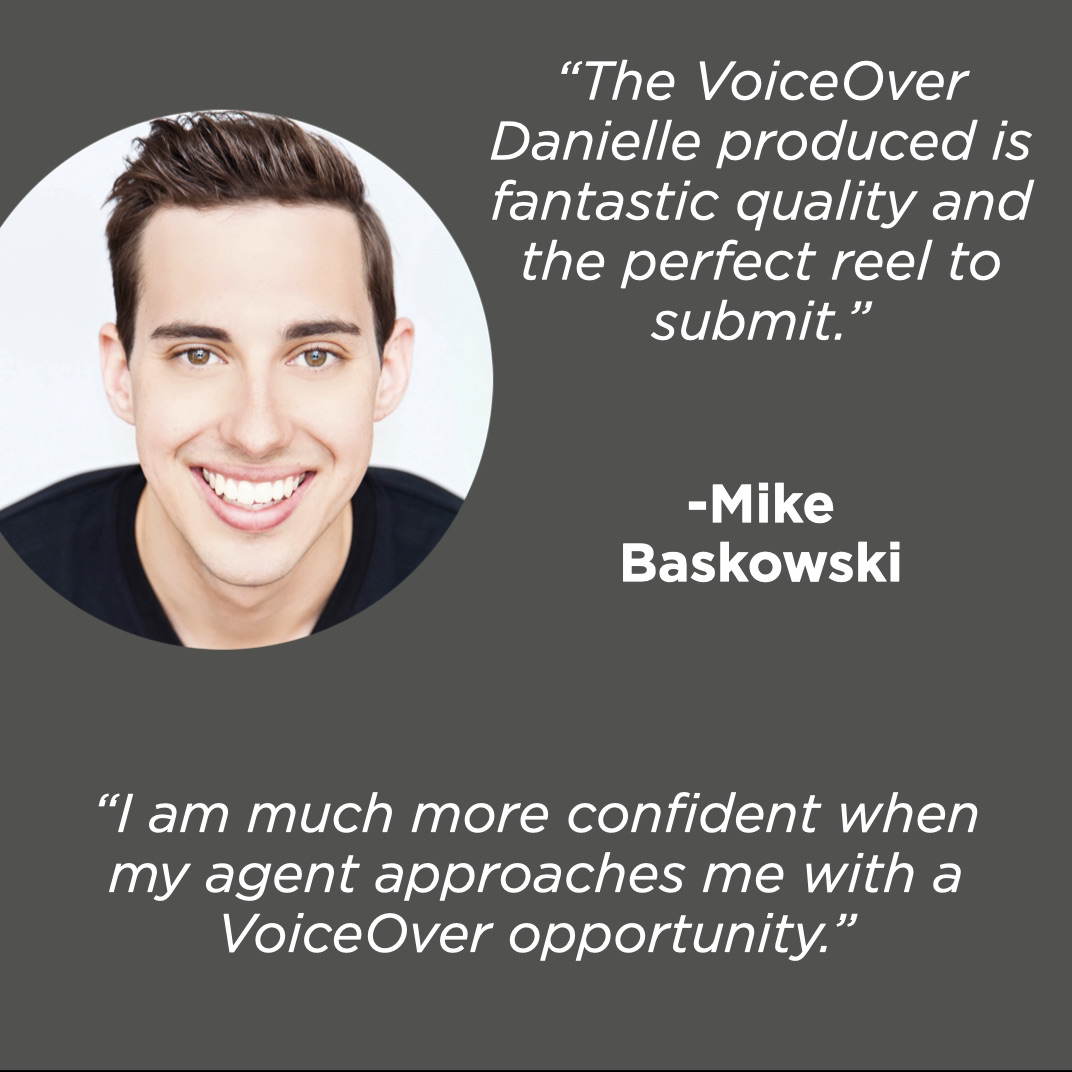 State-of-the-Art Production
The Brooklyn Studio was constructed with the highest quality of sound in mind. We use a Neumann Cardioid Microphone with the Audient ID4 Audio Interface.
Whether recording in-house or virtually, editing is meticulous and matched accordingly with licensed music in-line with the rhythm and branding of each script.
Your intake form has been submitted. Check your email for a copy of your responses. If you're accepted, you'll receive an email with a link to checkout.
Frequently Asked Questions
What can I expect?
The Coaching Package Consists of 2x Private Coaching Sessions (45 min. each) and 1x Demo Recording Session. We will choose 5x 15-second spots.
Please bring any material you would like to consider for your demo or that you think may be right for you.
How do I schedule my sessions?
Upon booking your session, you will be contacted via the email you've provided for us to schedule our session.
What if I'm interested in animation or audiobooks?
By being intentional with our choices, we can find commercial copy that will also showcase your skills for narration (audiobooks) and character pieces (animation).
Get Started In VoiceOver
Danielle offers Private Coaching and VoiceOver Demo Production for those looking to begin a career in VoiceOver.
With over 15 years of experience as a commercial actor, Danielle teaches the business of VoiceOver, personal branding and delivery.